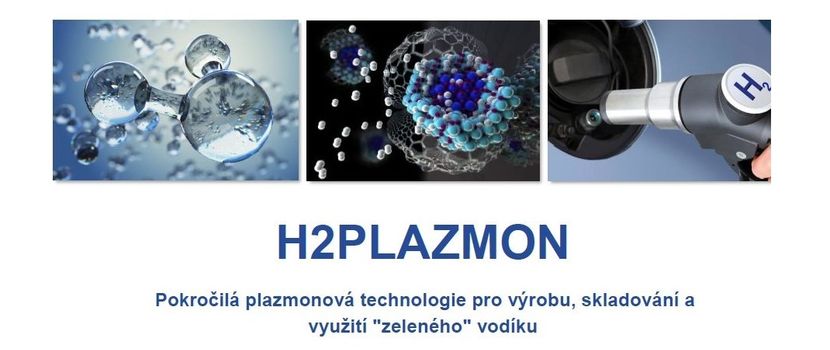 H2PLAZMON – Advanced plasmonic technology
H2PLAZMON – Advanced plasmonic technology
We present projects at the Faculty of Science
Project title: H2PLAZMON – Advanced plasmonic technology for production, storage, and utilization of green hydrogen
Project type/Program: Technology Agency of the Czech Republic
Project No: TK01030128
Team: principal investigator: Prof. Ing. Václav Švorčík, DrSc. (FCHT VŠCHT Praha); co-investigator: doc. Z. Kolská (ÚMC, PřF UJEP); doc. A. Hamáček (FEL ZČU Plzeň); Ing. R. Lovecký (LISS, a. s., Rožnov pod Radhoštěm)
Project period: 2018–2024
Project description: This project will focus on implementation of innovative technologies of plasmon induced processes in production, storage and exploitation of hydrogen obtained from renewable sources ("green hydrogen"). The project aims to utilize plasmonic resonance in an extensive solution of the hydrogen technology problems in both its production and its storage and utilization. In detail, the project will focus on implementation of plasmonics in water photolysis, plasmon-assisted synthesis of substances for solid-phase storage of hydrogen on the base of covalent organic frameworks and implementation of plasmonics in fuel cells as a possible replacement for catalytic platinum and a substantial decrease of temperature of operation of the fuel cells.