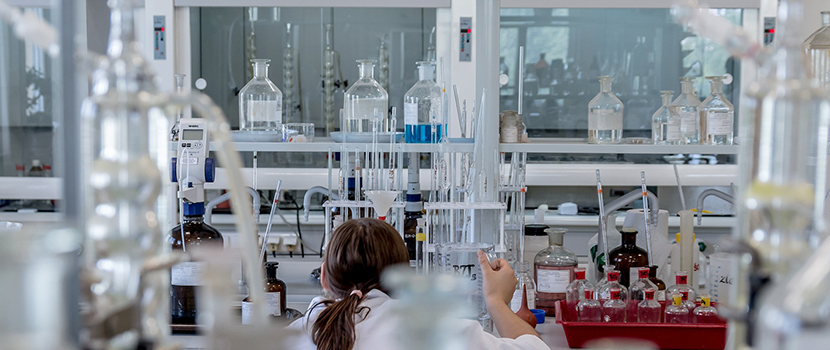 Department of Chemistry
Department webpage: http://chemistry.ujep.cz/
The mission of the Department of Chemistry is teaching and instruction in all the basic chemical disciplines providing graduates with a sound basis of knowledge allowing their further specialization in interdisciplinary fields of science and education.
Instruction in the Department aims at education of analytical chemists specialized in Toxicology or  training of two-branch graduates capable of either continuing their further education in a chemistry specialization or transition to educational study programs. The graduates of both bachelor programs possess thorough knowledge of basic chemical disciplines from the sides of both theory and practical application. Master studies, carried on in cooperation with the Faculty of Environmental Studies, deepen the students' orientation towards the Environmental Analytical Chemistry. Another master program Chemistry Oriented at Education (High School or Elementary School levels)  produces teachers well-instructed in chemical disciplines.
The original scientific activity of the department members is diverse. The traditional theme of Physical Chemistry – modeling of systems on molecular level – is supplemented by the experimental studies of membrane separations and phase equilibria. Carbosilane dendrimers and heteroboranes are studied as organic/inorganic topics extending to Analytical Chemistry and Biology. Traditional Analytical Chemistry and Toxicology focus on analysis of xenobiotics in the environment. The study of mathematical modeling of flow belongs to the area of Chemical Engineering.