About University in Ústí nad Labem
About Jan Evangelista Purkyně University in Ústí nad Labem
Guarantee of career prospects
Jan Evangelista Purkyně University (UJEP) with its 60-year long history is a research, pedagogical and cultural academic centre in Ústecký region, which makes a non-negligible  contribution to the development of the whole region not only by raising the educational level, but, at the same time, by way of establishing contacts and direct collaboration with other regional, state and international institutions of similar nature.
Absolute majority of 1500 graduates leaving the university every year – if they do not continue their study at a higher level of higher education – make a successful start at the employment market. The overall achievement rate of UJEP graduates, expressed through the additional count of jobless UJEP graduates, stands at …  The guarantee for career prospects is provided by all the university components which, in complete accord, make every effort to create a favourable graduate's profile from the point of view of both their employability in the studied field and their flexibility.
Strong interweaving of learning and practice is the priority at every faculty and institute of UJEP. In profession oriented fields, professional practice and excursions are an ingenuous component of study. The main bridge between study and practice is nowadays presented in bachelor degree theses and diploma theses which stem from the requirements of enterprises, small and medium companies, public and private institutions and organizations.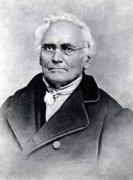 Space for creative research and self-fulfilment
On entering the university, students gain access to the latest knowledge and its application. It is self-evident that education at the university is interwoven with science, research or artistic activities of the faculties and institutes, and gives  students unique opportunity for open discussions with renowned scientists, artists, pedagogues from the Czech Republic and abroad, to join research teams and learn to make high-quality presentations of the outcomes of their creative activity.
Students interested in cognition, discovering, creating and developing have a secured access to thousands of specialist publications and a number of electronic information sources, there are open for them libraries, study rooms, modernly equipped laboratories, studios and other facilities of departments, there are announced for them special scholarship grants. The best ones who achieve success with their professional outcomes in renowned journals or succeed in prestigious art competitions, are annually awarded by the Prize of the Rector.
Study abroad is but commonplace
A semester abroad has now become a matter of course. Hundreds of students have done one or more semesters at dozens of universities in Europe and overseas. Altogether, one fifth of graduates get part of their education at foreign universities. With the financial support of ERASMUS, students can already deapart at the second year of studying, whereas along with one-or two-semester study stay, they can do a several months' internship in a foreign firm, training research centre or another organisation. For a study stay, students can choose from 124 contracted foreign higher education institutions in 24 European countries. Every year there are available for the students of UJEP 300 places.
Halls of Residence for everyone
The university disposes of sufficient accommodation facilities in close vicinity of education area, and every year provides accommodation to every applicant. A self-evident norm of accommodation in the halls of residence is internet access and network connection in every room, whereas students pay only electricity bills. Students accommodated in the halls of residence also have at their disposal non-stop operating  internet study rooms.
Those who prefer private accommodation, have no problems finding a rent at an affordable price in the city with 100,000 residents. Another relief with providing accommodation in the course of studying at UJEP offers the accommodation scholarship: while the sum allocated by the Ministry of Education, Youth  and Sports for each student amounts to 540 Crowns a month, UJEP grants to eligible students accommodation scholarship up to 930 Crowns a month. With regard to the amount of accommodation scholarship, the university is ranked at the forefront among the Czech universities. The scholarship is granted depending on the accessibility of study place from the permanent residence, not depending on the type of accommodation which student opts for (hostel, private sector, own flat).
Scoff for everyone
Food for students (and staff) of UJEP is provided by two canteens in the area of the halls of residence in Kliše and in the building of Rector's office in Hoření street. The menu offers a choice of 2 soups, 4 main courses and salad, with always one vegetarian dish. The price for UJEP students makes 30,90 Crowns including soup, main dish and tea. In the purchase order, which is made at least one day in advance by means of smart card or via internet, it is possible to combine single dishes (e.g. salad only, soup and salad only, etc.). So everyone will eat his fill.
---