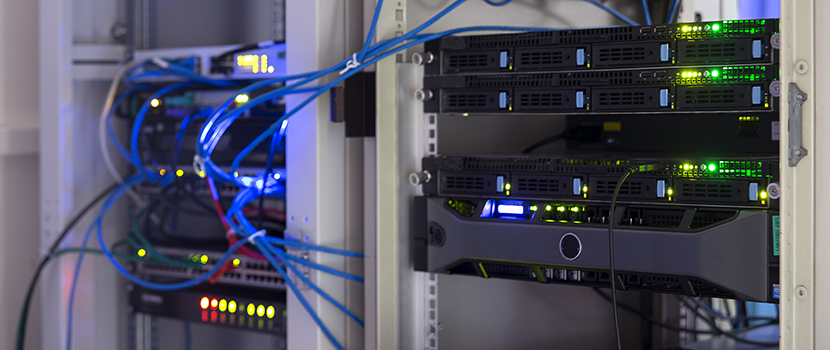 Department of Informatics
Department of Informatics
Department webpage: https://ki.ujep.cz/
Contacts
RNDr. Jiří Škvor, Ph.D.
Head of the Department
Room: CPTO 6.01
Phone: +420 475 28 6711, +420 607 029 947
Bc. Eva Heřmanová
Administrative Officer
Room: CPTO 6.02
Phone: +420 475 28 6712
The main mission of the Department of Informatics of the Faculty of Science UJEP is to enhance the competitiveness of the Ústí nad Labem Region in the field of state-of-the-art information technologies, both by bringing up a new generation of IT experts and informatics teachers, and by active cooperation with the key businesses in the region and its surroundings.
The Department of Informatics has two divisions:
The Department of Informatics provides education in the bachelor study programmes in
Applied Informatics
Informatics for Education
and in the follow-up master's study programmes in
Applied Informatics
Upper Secondary School Teacher Training in Informatics
The Department of Informatics is also involved in teaching informatics-related disciplines in the study programmes of other departments at the Faculty of Science and other university faculties.
Experts from practice are actively involved in the teaching activities of the Department of Informatics, including the supervision of professional training, semester projects and final theses.
Teaching takes place in new and well-equipped computer classrooms and laboratories in the building of the Centre for Natural Sciences and Technologies.
The research activity of the Department of Informatics focuses on data science and modelling, or on simulating systems with a focus on computer learning, namely, for example:
processing commercial and biological data using artificial intelligence methods
application of parallel and distributed calculations for simulations of composite materials at the microscopic level
application of computational geometry methods for detection of interface boundaries
using Petri networks for the simulation of radiobiological processes in medicine and biology
application of computational fluid dynamics for simulation of the movement of pedestrians
The cooperation with the corporate sphere in the form of contract research is also an important output of the scientific activity.