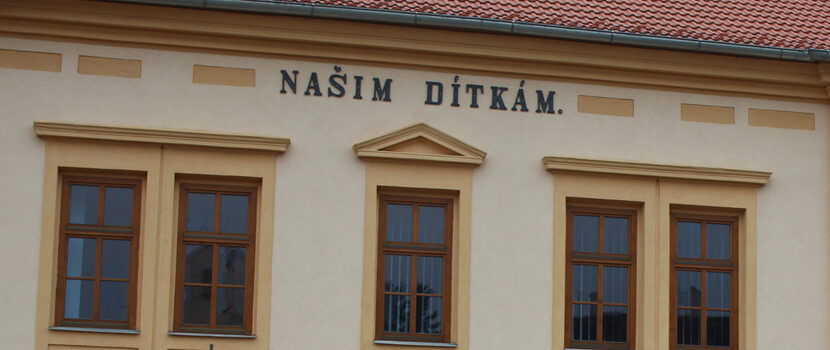 Schools in Demand: Circumstances of Elementary School Choice in Rural Space
Schools in Demand: Circumstances of Elementary School Choice in Rural Space
We present projects at the Faculty of Science
Project title: Schools in Demand: Circumstances of Elementary School Choice in Rural Space
Project type/Program: The Czech Science Foundation (GACR)
Project No: 20-18545S
Team: main investigator Silvie R. Kučerová (Faculty of Science, J. E. Purkyně University in Ústí nad Labem), co-investigator Dominik Dvořák (Faculty of Education, Charles University, Prague), Petr Meyer and Kristýna Rybová (Faculty of Science, J. E. Purkyně University in Ústí nad Labem), Jan Šmíd (Faculty of Arts, J. E. Purkyně University in Ústí nad Labem), Zdeněk Svoboda and Ladislav Zilcher (Faculty of Education, J. E. Purkyně University in Ústí nad Labem)
Project period: 2020-2022
Project description: Until now, most research on school choice has been directed to urban areas while overlooking the specifics of rural schools. The project uses the example of Czechia to examine demand for elementary schools in "ordinary" rural areas. First, at the level of entire Czechia, using administrative and statistical data, the categories of demanded schools within the countryside will be identified. We will use large sets of aggregated data about inter-school mobility among elementary school students, about school enrolments, commuting to school and also with statistical data concerning to rural population. We will search for potential spatial relations between quantitative characteristics of schools and their municipalities. The subsequent qualitative case studies of selected schools and their communities enables us to explain causes of preferences just for these schools within the theories of school choice. We will conduct interviews and survey with school principals, school operators and school clients to distinct between the demand caused by internal properties of schools at one hand and preferences caused by characteristics of external environment on the other hand. Finally, we would like to identify general types of Czech rural schools preferred by pupils´ parents. We hope that the outputs of the project will help to cover the research gap and will serve as basis for decision-making at the different levels of school governance.