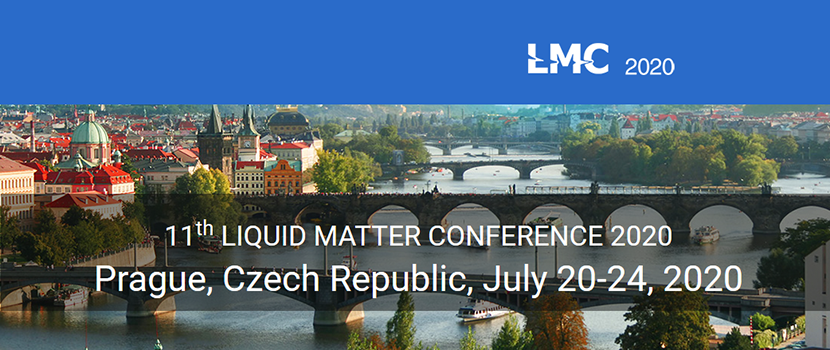 Faculty of Science in cooperation with the CAS will organize an international conference
Faculty of Science in cooperation with the CAS will organize an international conference
The 11th Liquid Matter Conference, will be organized jointly by the Czech Academy of Sciences (CAS) and J. E. Purkyně University in Ústí nad Labem under the auspicies of the European Physical Society. The conference will be held from July 20 through 24, 2020 at the Clarion Congress Hotel, Prague, Czechia.
Previous conferences in the series were hosted by Lyon (1990), Florence (1993), Norwich (1996), Granada (1999), Konstanz (2002), Utrecht (2005), Lund (2008), Vienna (2011), Lisbon (2014) and Slovenia (2017).
The purpose of the conference is to review recent advances in experimental, theoretical, and applied studies in the liquid state of matter, bringing together researchers from all over the world working in the field of physics and chemistry of liquids as well as in several closely related areas such as soft condensed matter and biophysics.
More information: conference website.